Puppies in Montana for sale
On this page we have links to breeders in Montana. Instead of navigating through our breeders list you can find a puppy for sale by selecting the state below that you are insterested in buying a dog. You can also find the option to search for a dog by the
zip code
. This will make it easier for you if you are looking for a dog in your local area or if you know the zip code where a breeder is located.
Pin it on Pinterest:
Pin my images now!>
---

Crisanda Papillon & Phalenes


View my puppies


Puppy Ads


Map View


Puppies for sale in Billings MT 9883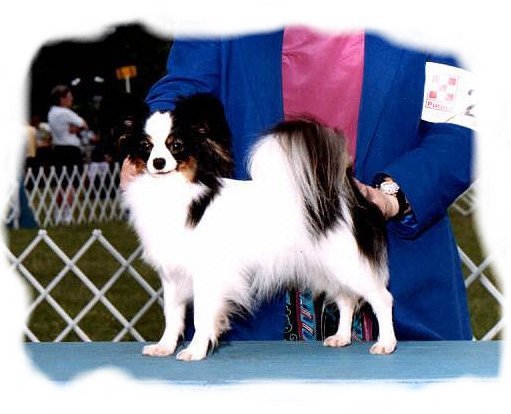 I have been in purebred dogs since 1974, having owned Papillons since 1982. I have finished numerous breeds, including Papillons, to their conformation and obedience titles.I bred my first Papillon litter in 1985 and have never looked back. I also breed and show the lovely drop eared variety of the Papillon, the Phal?ne. I would like to strongly encourage any potential Papillon buyers that are looking to purchase a Papillon, or Phal?ne puppy to contact me for educational purposes first. ***Not all breeders in rural areas have high ethical standards, or quality stock. ***Please contact me for more detailed information regarding how to find a healthy, happy puppy, AND a good breeder. ***Don't just buy because the price is cheaper; buy because the puppy is from sound, healthy,quality breeding dogs; raised in a healthy, clean environment; properly socialized,and the breeder is above board, and ethical as well. **All of these things are crucial in finding the right puppy, and breeder for you. Price should never be a determining factor when you are looking for a healthy, happy puppy. **I actively practice, and support, the preservation of this incredible little breed, and I strongly encourage others to do the same. For more information about the breed, the Phal?ne variety, or buying a puppy please feel free to contact me by phone, or visit my large and informative website at www.crisanda.com Thanks! Vickie Ehrlekrona
(406) 661-2300
[
Breeder Location
(Billings MT)
---

Australian Shepherd puppies due first day of Spring


View my puppies


Map View


Puppies for sale in Bridger MT Ranch raised and family loved AKC and/or ASCA registered Australian Shepherds. Our dogs work the ranch everyday. All of our breeding stock are OFA certified and eyes cleared. Pedigrees of our dogs are a combintion of working and show lines, consisting of Hall of fame kennels Las Rocosa, Twin Oaks, Fair Oaks, Biarbrook, Fieldmaster and Top Notch. We are nessled in the foothills of the Beartooth Mountians in the beautiful state of Montana. I have raised and loved aussies for over 20 years. All pups come with a health garentee and first vaccinations and deworming as well as socialization with other animals and children. Our pups could excel in herding, agility, obedience or just be a great family dog. Pickup or Shipping available. Please check out my website for more information
406-861-3715
[ Breeder Location (Bridger MT)

| | |
| --- | --- |
| | |
---

AKC English Bulldog Puppies


View my puppies


Puppy Ads


Map View


Puppies for sale in Columbia Falls MT

Please check out our website as we have puppies available to go to their new homes beginning of August 2009 as well as a planned breeding in the middle of August and the puppies will be ready to go around Christmas. www.rockymountainbulldog­sofmt.com Please contact us for more information via email rockymountainbullies­ofmt @ yahoo.com or by phone at 406-892-9729 Thank You!
406-892-9729
[
Breeder Location
(Columbia Falls MT)
---

Montana Twins Bulldogs


View my puppies


Map View


Puppies for sale in Anaconda MT
Beautiful AKC bulldog puppies. Some of the nicest bulldog puppies. EXCELLANT pedigrees. www.montanatwinsbulldogs.com 406-560-1145 or 406-490-3306
406-560-1145
[
Breeder Location
(Anaconda MT)
---

Montana Twins Bulldogs


View my puppies


Map View


Puppies for sale in Anaconda MT
We have beautiful AKC bulldog puppies for sale. Pet or show quality. Most are CHAMPION Sired. One year health guarantee. www.montanatwinsbulldogs.com $1800.00 and up
406-560-1145 or 406-490-3306
[
Breeder Location
(Anaconda MT)
---

Full page advertising


View my puppies


Map View


Puppies for sale in Billings MT This is a full page puppy ad using a template Now you can use a Word like style in your ads. You can use: Bold text Italic underlined insert images directly into yout ad like the one above lists like this one insert flash videos of your cat or dog and much more... Try it out today. Make your ad stand out using different text colors If you have used MS Word before then creating a puppy ad is really easy. You can even copy & paste from your web site keeping the formatting. Can it be easier than that? PawSitesOnline have had over 10 million potential puppy buyers visiting our site. That is a lot of exposure for your ad and with our new ad editor you will be able to create stunning ads inserting images and even flash videos with a click of a button.

[ Breeder Location (Billings MT)
---

Shiloh Garden Standards


View my puppies


Map View


Puppies for sale in Billings MT Gorgeous AKC Standard Poodles! Breeding for quality, confirmation, color & temperament. General & Genetic Health of utmost importance. Carefully bred for a low inbreeding co-efficiency. Our babies are hand raised on our ranch in the mountains of Montana, where exercise is plentiful and necessary for good bone & muscular growth. Puppies are temperament tested at 7 weeks of age. All breeding parents certified: OFA or Penn Hip, Cerf (Normal), SA (Normal), VwD (Clear)& Sires AKC DNA. They have had a comprehensive blood panel that checks potassium and sodium levels for Addisons, Thyroid & Diabetes. View our website or call Debbie Euker (406)777-0062
http://www.debbiespoodles.com/links.html
[ Breeder Location (Billings MT)
---


My puppies for sale


Map View


Puppies for sale in Billings MT Born Easter Sunday 4 female and 3 male black with white markings ready june 11.. price is 1200.00 and this includes utd shots and worming, spay or neuter,microchip,dose of revolution for heart worms, and dew claws removed. email me for more info and pics
416 N Choteau
[ Breeder Location (Billings MT)
---

Picassos Posh Poodles


View my puppies


Map View


Puppies for sale in Billings MT We have a male Phantom black and tan tiny toy poodle, Dandy, about 3 years old. He is $200 for full AKC papers but on a neuter contract. We also have a male AKC tiny toy Phantom poodle, Fury, about 10 months old. He is $200 for limited AKC papers or $350 for full AKC papers but he is also on a neuter contract. And last but not least, a large toy Phantom male poodle, Boogie, about 10 months old. He is $250 for limited AKC papers or $400 for full AKC papers. For more infomation and pics please e-mail me.
Montana, 406-951-3611
[ Breeder Location (Billings MT)
---

Elkpark bloodhounds


View my puppies


Map View


Puppies for sale in Billings MT
We have beautiful, big,long eared, wrinkly, adorable Bloodhound pups. The parents are AKC'd,OFA'd, & DNA'd. Both have great dispositions.Pups come with dew claws removed, 1st shots,health certificate,health guarantee from the state of Mt,A sample of the food they eat, and a Bloodhound book.We love our pups and want them to have the best possible home,therefore we screen our customers. We want you to know what it's like to be owned by a hound! We are members of the ABC (American Bloodhound Club) and adhere to their strict code of ethics. We ship and have referances 406-494-0009
Butte, Montana. 406-494-0009 or 406-490-7285
[
Breeder Location
(Billings MT)
---

Elkpark Bloodhounds


View my puppies


Map View


Puppies for sale in Billings MT
We have big,long eared, wrinkly, adorable Bloodhound pups in April. The parents are AKC\'d,OFA\'d, & DNA\'d. Both have great dispositions.Pups come with dew claws removed, 1st shots,health certificate,health guarantee from the state of Mt,A sample of the food they eat, and a Bloodhound book.We love our pups and want them to have the best possible home,therefore we screen our customers. We want you to know what it\'s like to be owned by a hound! We are members of the ABC (American Bloodhound Club) and adhere to their strict code of ethics. We ship and have referances. 406-494-0009
Butte, Montana 59711 406-494-0009 or 406-490-7285
[
Breeder Location
(Billings MT)
Page: